New Jersey Laws Regarding Bail Bonds & Bounty Hunters
Below is basic information on bail bond laws for New Jersey concerning Bail Enforcement, Bounty Hunters, Fugitive Apprehension and Bail Bondsman. This is not legal advice as laws change frequently. Please check the links provided for possible updates and current information.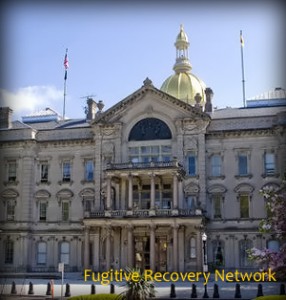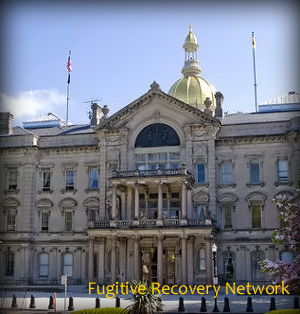 Bail bond law state statutes:

West's New Jersey Rules Of Court Part III. Rules Governing Criminal Practice Chapter VI. Supplementary And Special Proceedings Rule 3:26. Bail.

Licensing requirements for Bail agents:

New Jersey's statutes currently do not contain regulations for regarding the licensing of bail bond recovery or bail enforcement agents. However, the bill listed below details a number of licensing requirements and other provisions proposed for "Bail Runners."

Requires bail runners to be licensed as private detectives. The bill defines "bail runner" to be any person who works for a bail bond agent either as an employee or agent by assisting the bail bond agent in presenting a criminal defendant in court; in apprehending a criminal defendant or in keeping a defendant under surveillance.

The bill requires that a bail runner undergo a criminal history check, be at least 25 years of age, and have five years' experience in an investigative or law enforcement position. The bill authorizes the Superintendent of State Police to require additional education and experience for bail runners as the superintendent deems necessary.

The bill also authorizes the superintendent to set fees for both the licensing of bail runners and for all other licensees under the "The Private Detective Act of 1939" and increases the insurance requirement for private detectives and bail runners to at least $100,000 of liability coverage.

Definitions:

(g) "Bail bond agent" means a person who pledges United States currency, United States postal money orders, or cashier's checks as security for a bail bond in connection with a judicial proceeding and receives or is promised there for money or other things of value.
(h) Bail runner" means a person who works for a bail bond agent, either as an employee or an agent, to assist the bail bond agent in presenting a defendant in court when required or to assist in the apprehension and surrender of the defendant to the court or to assist in keeping the defendant under necessary surveillance.

§ 3 of P.L.1939, c.369 (C.45:19-10) is amended to read as follows:

No person shall act as a bail runner without being duly licensed as a private detective under P.L.1939, c.369 (C.45:19-8 et seq.) and meeting such other educational and experience requirements as are deemed necessary by the superintendent. Any person, firm, association or corporation who shall violate any of the provisions of this section shall be guilty of a misdemeanor

No license shall be issued to a person under the age of 25 years, nor to any person, firm, association or corporation unless such person or at least one member of the firm and one officer or director of the association or corporation has had at least 5 years' experience as an investigator or as a police officer with an organized police department of the State or a county or municipality thereof, or with an investigative agency of the United States of America or any State, county or municipality thereof.

No person shall be employed by any holder of a license until he shall have executed and furnished to such license holder a verified statement, to be known as "employee's statement," setting forth:

(a) His full name, age, residence address, and place of and date of birth.
(b) The country of which he is a citizen.
(c) The business or occupation engaged in for the five years immediately preceding the date of the filing of the statement, setting forth the place or places where such business or occupation was engaged in, and the name or names of employers, if any.
(d) That he has not been convicted of a high misdemeanor – crime or of any offense involving moral turpitude or of any of the misdemeanors or offenses described in this section.
(e) Such further information as the superintendent may by rule require to show the good character, competency, and integrity of the person executing the statement.

Bail agent's arrest authority.

New Jersey Statutes Annotated Title 2a. Administration Of Civil And Criminal Justice Subtitle 11. Criminal Procedure Chapter 160. Extradition Article 2. Uniform Criminal Extradition Law B. Extradition From This State Into Other States

2A:160-26. Forfeiture of bail; arrest of accused without warrant; recovery on bail bond

If the prisoner is admitted to bail and fails to appear and surrender himself according to the conditions of his bond, the judge or magistrate, by proper order, shall declare the bond forfeited and order his immediate arrest without warrant if he be within this state. Recovery may be had on such bond in the name of the state as in the case of other bonds or undertakings given by the accused in criminal proceedings within this state.

Bounty hunter (fugitive apprehension) provisions:

At this time, there appear to be no specific regulations for "Bounty Hunters" in the New Jersey statutes.

Links to State and Local Authorities:
Please check with the New Jersey's Department of Insurance, Licensing Board and/or Local Law Enforcement for the most recent updates. If you know of any updates to New Jersey's bail bond laws, please provide as much detail as possible and send to us using our contact form.