Alaska Laws Regarding Bail Bonds & Bounty Hunters
Below is basic information on bail bond laws for Alaska concerning Bail Enforcement, Bounty Hunters, Fugitive Apprehension and Bail Bondsman. This is not legal advice. Laws change frequently, please check the links provided for possible updates and current information.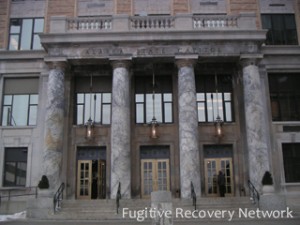 Alaska bail bond law state statutes:

Statutes: Title 21: Insurance Code, Section
Administrative Code, Title 3, Section 23
Code of Civil Procedure, Section 9, Provisional Remedies
Court Rules of Criminal Procedure, Rule 41: Bail

It appears that governance by local rule is allowed and the Department of Insurance is the regulatory body.

Licensing requirements for Bail agents:

A bail bond agent is licensed as a "bail bond limited producer." This means a person who is licensed under AS 21.27.150 to transact surety or limited surety, and who is appointed by an authorized insurer to transact, execute or countersign bail bond transactions in connection with judicial proceedings in return for money or other things of value. [3 AAC 23.859]
The Director of Insurance may provide a bail bond limited producer license to a person who is appointed by and acts on behalf of a surety insurer pertaining to bail bonds. [AS 21.27.150]

Bail bond agent's arrest authority.

For the purpose of surrendering the defendant, the bail agent may personally arrest the defendant, or, by a written authority endorsed on a certified copy of the undertaking, may empower a peace officer to do so.

Bounty hunter (fugitive apprehension) provisions:

Alaska does not have provisions regarding bounty hunters.

Links to Alaska State and Local Authorities:
Please check with the Alaska's Department of Insurance, Licensing Board and/or Local Law Enforcement for the most recent updates. If you know of any updates to Alaska's bail bond laws, please provide as much detail as possible and send to us using our contact form.