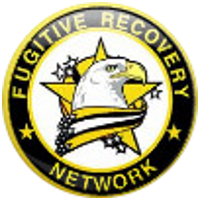 Provides services to National Bail Bond Industry professionals - Bail Bondsman, Bail Enforcement, Bounty Hunters, Fugitive Apprehension, Fugitive Recovery, Private Investigators, Skip Tracer, and Surety Companies, Agencies or Agents.
FRN was established in 2001, it is the Original website to specialize in serving the needs of professionals in the Bail Bond Industry. Currently, it is still the only national industry website that permits professional industry members to collaborate with each online. Further, the discussion forums, wanted section and agency directory provides for fast, efficient, and simple exchange of information.
FRN Information Sections:
There are sections for bail enforcement books, Bounty Hunter Schools, getting a business website, a FRN email address and many other subjects of interest to bail bond industry professionals.
Blue Streak Bail Bonds | Aaron Horsley
PHONE: 317-386-3391
Type: Recovery
My team and I have military training and specialize in high-risk takedowns and recoveries. We work throughout the US. We are constantly honing our skills to ensure the safety of both our team and the fugitive. We are discreet and expeditious. Call me today to discuss you...


[click profile for more details]

124 E Northfield Drive, Suite F #293, Brownsburg, Indiana 46112
If you need an ultra protective bullet proof vests, stab vests, ballistic helmets for additional protection websites such as
www.safeguardclothing.com
now stock refurbished bullet proof vests for law enforcement and correctional officers.
Design your own
CUSTOM BADGE
online. Three easy steps. Use "FUGITIVE" coupon code.
online-criminal-backgroundchecks
cheapest corporate photo id badges
plastic_photo_id_cards
Taylor Vs. Taintor - U.S. Supreme Court Law:
In 1872, the U.S. Supreme Court Case "Taylor vs. Taintor" gave bail enforcement agents nearly limitless power and authority when hunting down a subject. This means that a bounty hunter may enter their premise if needed to capture their wanted fugitive, whether it be on behalf of a financial institution, company or government authority.
Fugitive Recovery Network Brief Defintions:

Bail Bondsman:


A bail bondsman is any person or corporation which will act as a surety and pledge money or property as bail for the appearance of a criminal defendant in court.



Skip Tracing:


Skip Tracing is the electronic means of tracking down a suspect. The Internet has become a powerful tool in the search for fugitives.



Bail Enforcement:


A Bail Enforcement Agent or Fugitive Recovery Agent is an individual who is hired by a bail bond company to apprehend a subject who fails to appear in court "forfeiting their bond".



* A fugitive recovery or bail enforcement agent is often referred to as a "bounty hunter."

Bounty Hunter:


A bounty hunter is an individual who captures fugitives ("hunting") for a monetary reward ("bounty"), for apprehending by law, if such laws exist. Other names include Bail Agent, Bail Enforcement Agent, Bail Officer, Fugitive Recovery Agent, Fugitive Recovery Officer, or Bail Fugitive Recovery Specialist.

A Bounty Hunter can be defined as one who enforces bail, hired by a Bail Bond Company or one who assists in the capture of a wanted fugitive from the governing authorities, including but not limited to Police Departments, The State, and FBI.