Kentucky Laws Regarding Bail Bonds & Bounty Hunters
Below is basic information on bail bond laws for Kentucky concerning Bail Enforcement, Bounty Hunters, Fugitive Apprehension and Bail Bondsman. This is not legal advice. Laws change frequently, please check the links provided for possible updates and current information.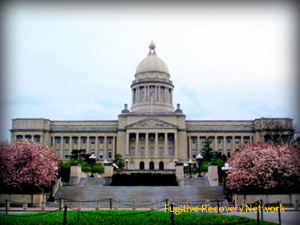 Bail bond law state statutes:

The commercial bail bond industry is outlawed in Kentucky. Ky. Stat. § 431.510 (outlawing commercial bail bond industry); see Stephens v. Bonding Assoc. of Kentucky, 538 S.W.2d 580 (Ky 1976) (upholding statute). Bond agents from other states seeking to arrest a fugitive must get a warrant. Ky. Rev. Stat. § 440.270.

Licensing requirements for Bail agents:

In 1976, Kentucky abolished bail bonding for profit. The General Assembly created the Pretrial Services Agency to administer a pretrial release program as a division of the Administrative Office of the Courts.

KRS 431.510 makes it unlawful for bail bondsmen to engage in business by furnishing "bail or funds or property to serve as bail or make bonds or enter into undertakings as surety."

Bail agent's arrest authority.

KY does not permit commercial bail bonds therefore, only peace offers within the state can arrest or detain individuals. Others, must get a warrant for the arrest.

Bounty hunter (fugitive apprehension) provisions:

Bond agents from other states seeking to arrest a fugitive who has fled to Kentucky must get a warrant.

Links to State and Local Authorities:
Please check with the Kentucky's Department of Insurance, Licensing Board and/or Local Law Enforcement for the most recent updates. If you know of any updates to a Kentucky's bail bond laws, please provide as much detail as possible and send to us using our contact form.