Delaware Laws Regarding Bail Bonds & Bounty Hunter
Below is basic information on bail bond laws for Delaware concerning Bail Enforcement, Bounty Hunters, Fugitive Apprehension and Bail Bondsman. This is not legal advice. Laws change frequently, please check the links provided for possible updates and current information.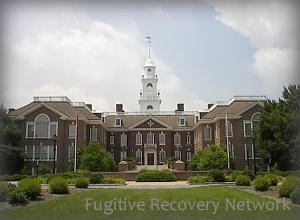 Delaware bail bond law state statutes and state court rules:
Delaware's statutes currently do not contain comprehensive regulations for bail bond recovery or bail enforcement agents, though some provisions exist regarding forfeiture. The most comprehensive regulations are contained in the proposed House Bill No. 226. The applicable provisions in this bill are, therefore, given for information purposes on what will likely become Delaware law regarding bail enforcement agents. It should be remembered, however, that this bill is not current law and may not become such. A summary of the bill and the bill's status are given below.

Family Court Rules of Criminal Procedure, Rule 46 Michie's Delaware Code Annotated Rules Court Rules For The Family Court Of The State Of Delaware Rules Of Criminal Procedure X. General Provisions Rule 46. Bail.
1999 Delaware House Bill No. 226, Delaware 140th General Assembly  Introduced Version Date May 12, 1999
SUMMARY: Requires bail enforcement agents, commonly known as bounty hunters, to be licensed by the Department of Public Safety; requires bail agents searching for a person to notify the State Police and a municipality's chief law enforcement officer prior to searching or apprehending a person within the municipality's jurisdiction.

Delaware licensing requirements for Bail agents:

1999 Delaware House Bill No. 226, Delaware 140th General Assembly Introduced Version Date May 12, 1999 Section 5402. Definitions.
"Bounty hunter" or "bail enforcement agent" as used within this chapter shall mean any person, or cooperative of persons, whose services or actions are performed for the purpose of capturing a fugitive, and including, but not limited to, any person who engages in the apprehension and return of persons who are released on bail and who have failed to appear at any stage of the proceedings to answer the charge before the court in which they may be prosecuted.

§ 5404. Licensing

The Secretary of the Department of Public Safety is authorized to adopt regulations regarding the licensure and registration of bounty hunters and bail enforcement agents, which may include the term of a license or registration, and may charge a fee not to exceed $500 for each application and each renewal of an existing license. At a minimum, an applicant for a license to serve as a bail enforcement agent or bounty hunter must affirmatively show that:

The applicant is at least 21 years of age and is of good moral character
The applicant has never been convicted in this State or elsewhere of a felony or a crime of violence involving physical injury to another, whether or not armed with or having in possession any weapon during the commission of such felony or crime of violence
The applicant has never been committed for a mental disorder to any hospital, mental institution or sanitarium, unless the person possesses a certificate of a medical doctor or psychiatrist licensed in this State that the person is no longer suffering from a mental disorder which interferes or handicaps the person from handling deadly weapons
The applicant has never been convicted for the unlawful use, possession or sale of a narcotic, dangerous drug or central nervous system depressant or stimulant as those terms were defined prior to the effective date of the Uniform Controlled Substances Act in June, 1973, or of any narcotic, drug or controlled substance as defined in Chapter 47 of Title 16.

Delaware bail agent's arrest authority.

Delaware Code Annotated Title 11. Crimes And Criminal Procedure Part Ii. Criminal Procedure Generally Chapter 25. Extradition And Detainers Subchapter I. Extradition; Uniform Criminal Extradition Law § 2518 Forfeiture of bail.

If the prisoner is admitted to bail, and fails to appear and surrender according to the conditions of the bond, the judge or justice of the peace by proper order shall declare the bond forfeited and order the accused's immediate arrest, without warrant if the accused is within this State. Recovery may be had on such bond in the name of the State as in the case of other bonds given by the accused in criminal proceedings within this State.

1999 Delaware House Bill No. 226, Delaware 140th General Assembly (FULL TEXT- STATE NET) VERSION: Introduced Version Date May 12, 1999

"Definitions" under Section 5402 of (see #2, Licensing Requirements) implies that Bail Enforcement Agents and Bounty Hunters have the authority to arrest.

Delaware bounty hunter (fugitive apprehension) provisions:

At this time, there appear to be no specific regulations for "Bounty Hunters" in the Delaware statutes in addition to those in the proposed House Bill No. 226.

Links to State and Local Authorities:
Please check with the Delaware's Department of Insurance, Licensing Board and/or Local Law Enforcement for the most recent updates. If you know of any updates to a Delaware's bail bond laws, please provide as much detail as possible and send to us using our contact form.