09
Feb
2017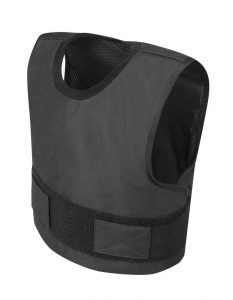 Body Armor for bail bondsmen
When a person is arrested on suspicion of a crime, they are usually taken by law enforcement agents to jail for booking. During this process, the suspect will have a mug shot taken, they will be fingerprinted and asked for a statement. While awaiting their court date, the individual will be held in jail unless released on bail.
Bail is the financial arrangement that a bail bonding agency will make on behalf of the criminal defendant. A bail bonding agency, acting for the defendant, arranges for the release of the suspect pending the trial in exchange for money or collateral, which may be cash, assets, or a bond.
Because the bail agency or bail bondsman are responsible for ensuring that the individual arrives in court on the day of the trial – they frequently deal with dangerous and unpredictable situations. A large majority of the suspects don't turn up in court and they have to be brought in by bounty hunters that the bondsmen hire to track them down. Some suspects are already convicted of several felonies or have multiple bails posted at the time of the new trial, so they usually put up a fight when attempts are made to take them to court. This means that it is largely recommended for bail bondsmen to ensure they are protected against assaults and attacks.
Suitable Body Armor Types
As with other high-risk jobs – bail bondsmen can choose between covert and overt body armor for protection. Both are made with different levels of security and to safeguard them from various threats. Covert body vests may be suitable to wear underneath their suit or uniform as they are lightweight, flexible and easily concealed while overt vests convey a sense of authority to defer suspects from attacking them. However, covert vests have the added benefit of concealed protection, which means that an attacker will not know to go for exposed body areas, which can prevent a potentially life-threatening situation.
Another factor in choosing the right body armor for bail bondsmen lies with the types of threats they are likely to face. It is more uncommon for a suspect to get a hold of a gun inside a courtroom. However, slashing and stabbing attacks are quite frequent. As there is a difference in the way body vests are made to offer ballistic, slashing or stabbing protection – it is important to make a decision that covers the most likely threat you can encounter. There are vests that protect from both ballistic and stabbing or slashing attacks, which may be worth considering if the bail agency deals with violent re-offenders regularly. It is important to remember that no vest is 100% bulletproof and that going for the highest levels of protection comes at the expense of the vest becoming sturdier, heavier and more uncomfortable.